Over the last 30 years, the labour force of New Zealand has changed to reflect more women at jobs and fewer working teens. The statistics come from New Zealand's Household Labour Force Survey, an organization that has collected work records in New Zealand since 1986.
New Zealand Visa Expert is a private immigration service for people who want to move to New Zealand to live and work.
Back in 1986, only 54.7% of working-age women were actually working or looking for a job. In 2016, that number has increased to 64%. Conversely, men's percentages went down from 80.1% to 74.4%.
There are several reasons that could be responsible for this change including the introduction of paid parental leave, allowing dads to be the main caregivers, and also a shortage of skills. New Zealand Visa Expert helps foreign nationals move to this incredible country to find a new life. The chief executive of the New Zealand Diversity Works program, Bev Cassidy-Mackenzie, said that there is fear that this skills shortage could get worse, and is warning organisations to be prepared by being more flexible and diversified in order to attract workers.
Diversity within New Zealand workplaces means being sensitive to the responsibilities that workers have outside of their jobs, and also welcoming diversity in ability, culture, religion, and sexual orientation. Another area where diversity is changing is in hiring and retaining workers who are older. New Zealand Visa Expert has seen the shift in people who are now welcomed to New Zealand to live and work.
Fewer parents are staying home to care for their children, which has allowed more parents to find work opportunities. In addition, there has been a huge change in the demographics of age during the last 30 years. In 1986, there were 70.9% of teens ages 15-19 who had jobs, but in 2016, that number had dropped to 48.7%. Kids went to work at an earlier age in 1986, and they were less involved in school and college.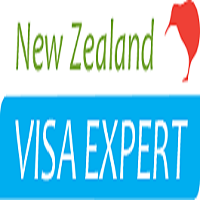 In addition, the number of workers aged 65 and over had doubled to 22% from 1986 to 2016. This may be due to an increase in retirement age, from 60 to 65 years. Life expectancy is longer, people are healthier, and many want to continue working past retirement age. Contact New Zealand Visa Expert today for more information on moving to New Zealand!