New Zealand Visa Expert is not affiliated with the government of New Zealand, but is a private company that offers immigration services and support to people who want to apply for a visa to New Zealand.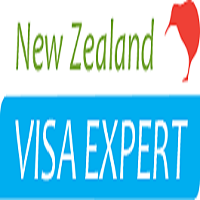 The firm works with Mr. Roy Oz, a Licensed Immigration Adviser who is authorized by the Immigration Advisers Authority (IAA) in New Zealand.
This authorization allows Mr. Oz to provide assistance and consultation to people for all of New Zealand's immigration process. Mr. Oz has been awarded the Graduate Certificate in New Zealand for immigration advice.
This is important, as New Zealand strives to have the most efficient, competent immigration advisers.
In addition to working with an experienced, licensed immigration adviser, New Zealand Visa Expert also works with an experienced coaching and employment agency in New Zealand.
This agency helps our clients by providing them with knowledge about the current job market in New Zealand.
This will allow you to more easily find solid, suitable employment here in New Zealand as well as increasing your chances of getting a job offer.
The New Zealand Visa Expert professionals make it easy for you to apply for the visa that you need to make a new life for yourself in New Zealand and also to find employment.